NEWS CENTER
Your Position:
HOME
>
NEWS CENTER
Wang Yan, secretary of the Party Group and Chairman of the Tianshui Municipal Committee of the Chinese People's Political Consultative Conference, and other leaders visited Huamao New Materials to guide the work
Time:2023-08-22 10:24:57
On the morning of August 21st, Wang Yan, secretary of the Party Group and chairman of the Tianshui Municipal Political Consultative Conference, accompanied by Ma Yueyin, vice chairman of the Municipal Political Consultative Conference and secretary of the Qingshui County Party Committee, and other leaders, went deep into the project site of Huamao (Gansu) New Materials Technology Co., Ltd. to conduct research on the construction situation of the provincial major construction project - composite ceramics and refractory integration project. Wang Shimin and Li Hao, deputy general managers of Huamao New Materials, accompanied the research and reported on the project construction situation.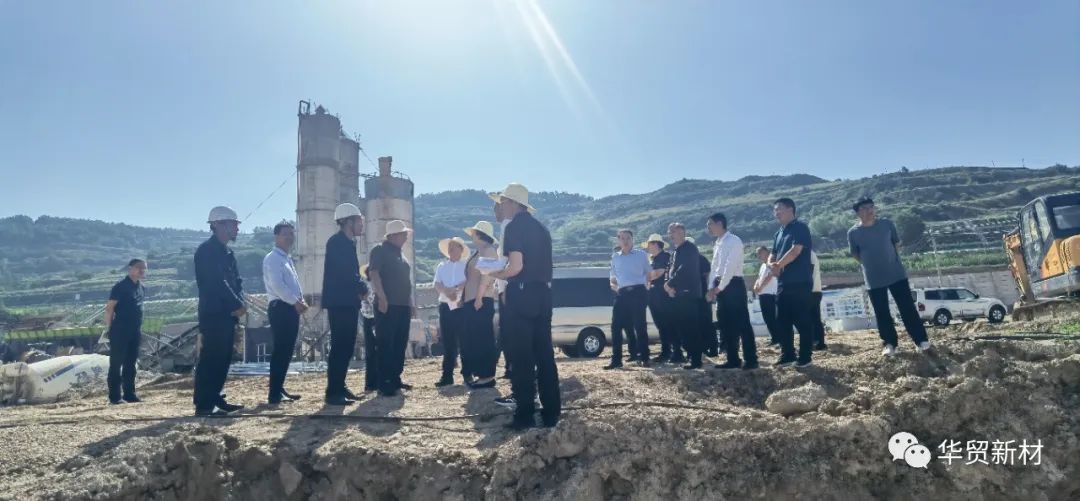 Wang Shimin and Li Hao, deputy general managers of Huamao New Materials, warmly welcomed the arrival of all leaders and made a detailed report on the overall planning, construction progress, product advantages and application fields of the integrated project of composite ceramics and refractory materials.The overall planning of the project includes the main roadbed and construction road of the road network, which have been fully formed and put into use. The retaining walls of smelting workshop No. 1 and No. 2 have been basically completed. And the construction of the smelting furnace head and workshop foundation is underway. The 2nd deep processing workshop, workshop foundation, cushion layer, and bearing platform have all been completed.Chairman Wang Yan affirmed the recent construction achievements of Huamao New Materials, with a focus on providing guidance on project construction progress and production matters,and stressed that it was necessary to further consolidate the experience gained in project construction, continue to explore, focus on and grasp the project construction progress, and strive for the project to be completed and put into operation as soon as possible.
Wang Shimin and Li Hao, deputy general managers of Huamao New Materials, expressed their gratitude to the leaders for their guidance and concern, and showed their willingness to continue to diligently fulfill their duties, tightly seize good development opportunities, actively follow the guidance and suggestions of relevant municipal and county departments, accelerate the construction pace, and strive to achieve early production and effectiveness of the project.