NEWS CENTER
Your Position:
HOME
>
NEWS CENTER
Li Zaiwu, deputy Secretary of the Municipal Party Committee and Mayor of Rizhao, visited huamao · Wutongli culture and tourism project
Time:2022-10-20 11:38:47
On the morning of April 18th, Li Zaiwu, deputy Secretary of the Municipal Party Committee and Mayor of Rizhao, accompanied by leaders of the Management Committee of Rizhao Shanhaitian Development Zone, visited the site of Huamao-Wutongli culture and tourism project, investigated the progress of the project, accompanied by Xu Liang, chairman of Huamao Group, who reported the relevant situation.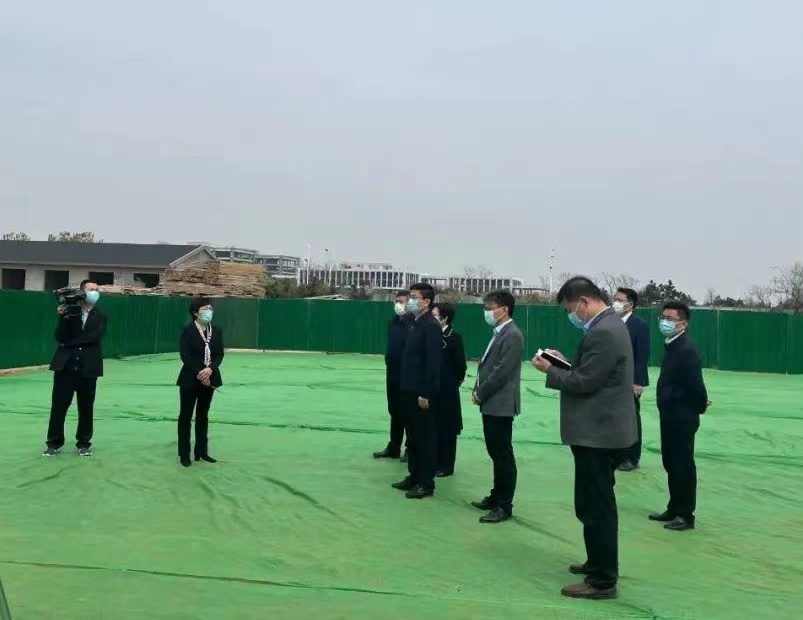 After listening to the report, Li Zaiwu, deputy Secretary of the Municipal Party Committee and Mayor of Rizhao gave full affirmation to the Huamao-wutongli project about the construction, planning and improvement; and put forward requirements for the next step. He stressed that the "golden signs" of national tourist resorts should be polished, architectural form planning and control should be strengthened, urban renewal should be combined with environmental improvement of folk tourism villages, and exquisite buildings and urban areas with sense of design and art should be created to better gather people and increase traffic flow. Professional operation teams should be introduced, tourism projects under construction should be accelerated, folk tourism resources should be promoted to "string beads into chains", and high-end tourism products with unique mountain and sea customs should be created.
Report on Huamao · Wutongli Project

Huamao-Wutongli is an upgrade and renovation project of the old aquatic nursery of Rizhao Sea Treasures Research Institute, which is transformed and operated by Rizhao Wutongli Culture and Tourism Development Co., LTD. Which subordinate to Shandong Huamao Holding Group. The project is located in the prime coastal location of The National tourism resort of Shanhaitian, covering a total area of 30 mu (about 20,000 square meters), with a total investment of 200 million RMB (about 3 billion USD). The planned construction period is 10 months.
In accordance with the reconstruction idea of "preserving characteristics, building quality, and creating high-quality products", the project transformed the original dilapidated aquatic nursery into a home stay project with Internet celebrity characteristics, becoming a hot place for citizens to took pictures which showing the marine cultural temperament and exquisite beauty of Rizhao. After the completion and opening of Huamao-Wutongli, it is expected to receive more than 2,000 tourists per day, becoming a new growth point for the regional economy.
In Wutongli, there are many projects such as coastal home stay, handmade pottery museum, marine classroom, marine taxidermy exhibition hall, coastal book house, children's water park, coastal coffee house, Qinglu tea house, green tea frying experience workshop etc., Its provide tourists with one-stop services for food, accommodation, entertainment, shopping and travel, allowing citizens to feel the beauty of marine culture and humanistic characteristics, enhance customers' sense of marine vacation experience, and create a high-end vane for Rizhao boutique home stay.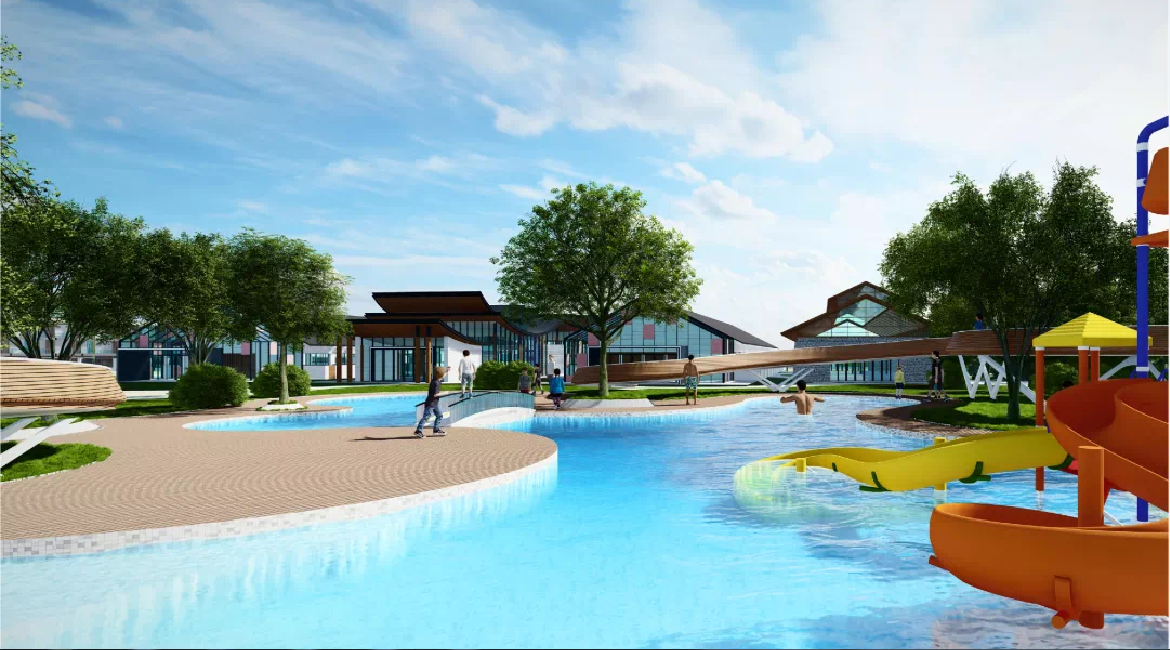 Shandong Huamao Holding Group will take Wutongli as a platform and actively create a characteristic cultural tourism brand in accordance with the business idea of "home stay + marine culture", adding more beautiful style to the construction of Rizhao city.