NEWS CENTER
Your Position:
HOME
>
NEWS CENTER
Good news! Successful Signing Meeting of Huamao Project Headquarters
Time:2022-10-20 10:13:42
On the afternoon of June 23th, Rizhao investment attraction project online signing meeting was held. Vice president Xu Rui on behalf of Shandong Huamao Holding Group to participate in division of trade headquarters project signing ceremony.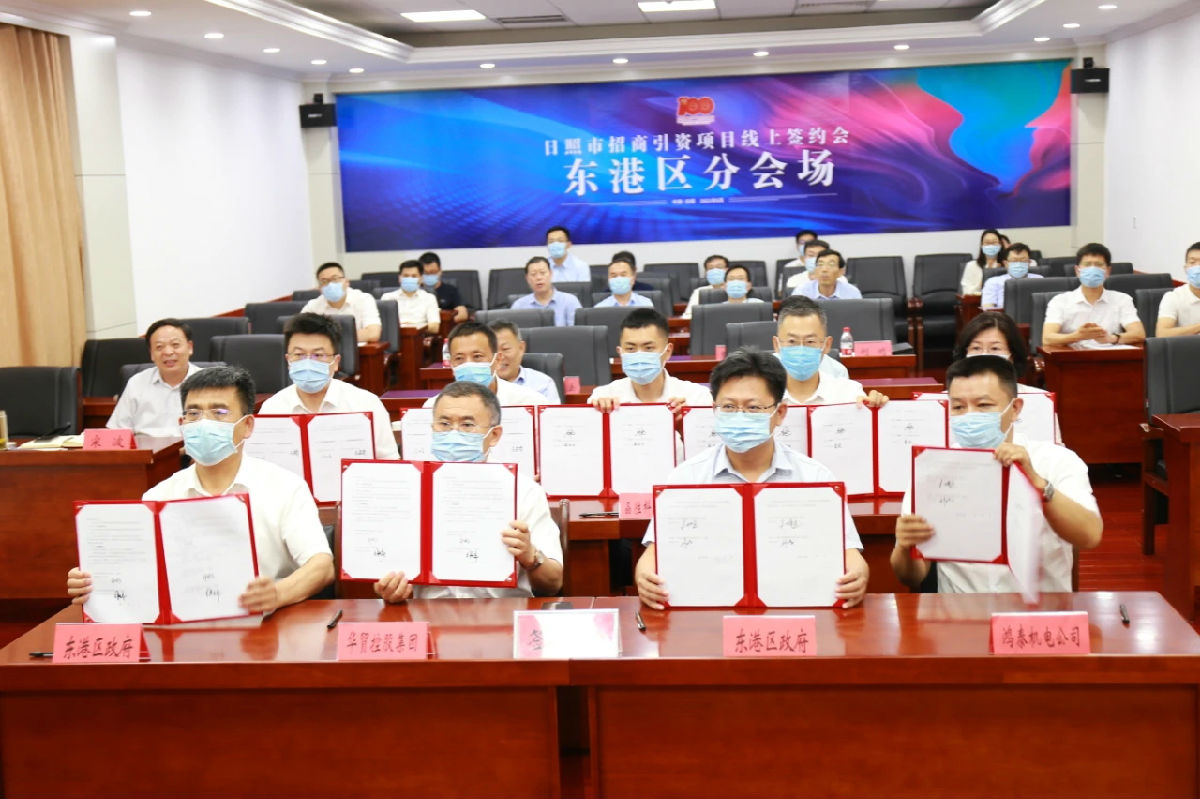 Huamao Project Headquarters invested by Shandong Huamao Holding Group Co., LTD., is located in the International Trade Center of Rizhao Port, with a registered capital of 260 million RMB. The project will gradually transfer the out of town international trade to Rizhao headquarters, form a headquarters economy with international trade, warehousing and logistics, high-tech research and development.
The Group will accelerate the preliminary work of the project to ensure the launched of the project as soon as possible, base on Rizhao, deeply cultivate Rizhao, empower Rizhao, and make due contributions to the economic development of Rizhao.