NEWS CENTER
Your Position:
HOME
>
NEWS CENTER
District Mayor Liu Xianglong inspected and guided
Time:2022-10-20 10:12:42
On the morning of March 13th, Liu Xianglong, mayor of Donggang District of Rizhao City, visited the headquarters of the Group for inspection and guidance. Xu Liang, chairman of the group, and Xu Rui, executive vice president of the group received warmly.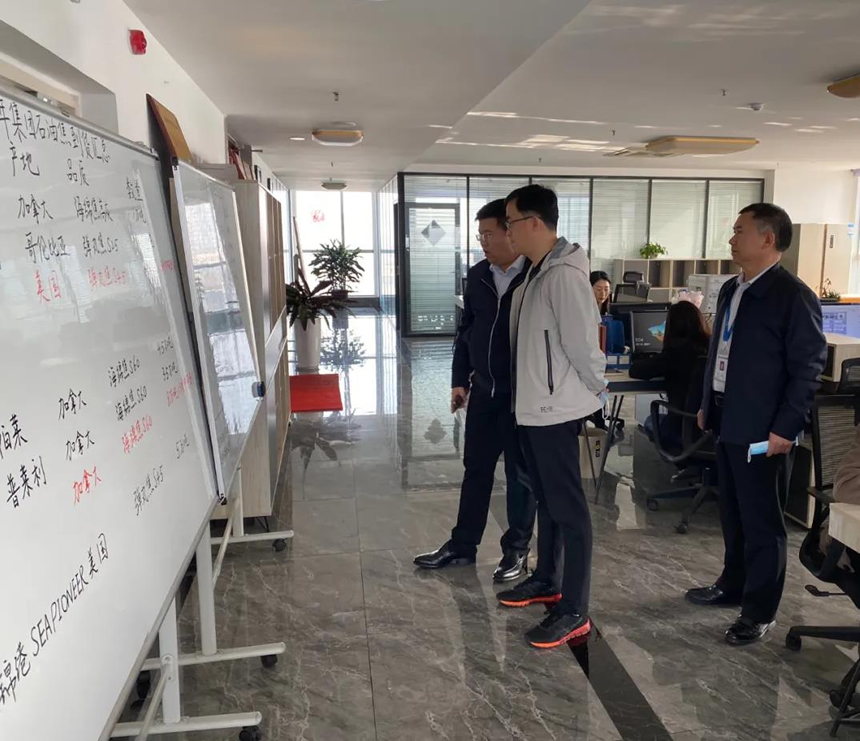 Xu liang, chairman of the group, introduced the achievements of the enterprise in recent years to Mayor Liu xianglong, and discussed and reported in details with Mayor Liu on the Group import and export business, investment attraction, real estate construction and other sectors. During the conversation, Mayor Liu xianglong gave full affirmation to the achievements made by the group, and put forward valuable guidance opinions for the development of the group in combination with the attract investment policies of Donggang district, Rizhao.
Xu Liang, chairman of the Group, said that thanks for the concern of leaders of various government departments. In the future, under the strong support and encouragement of the government, we will continue to explore and innovate, improve the goals and requirements, expand and strengthen the contents of various sectors of the enterprise, and repay the society with better results.